Pet Services
Annual Wellness Examinations
An annual physical examination of your pet, often done accompanied by your pets annual vaccinations, allows us to discover and review any abnormalities and provide appropriate recommendations to avoid more serious complications later on. It is also provides an opportunity for you to discuss any concerns you have about your pet.
---
Annual Vaccinations
Keeping your pet up to date on required vaccinations is an important step in maintaining health long term. Depending on your pet's age and lifestyle, the recommendations for vaccinations used and the frequency of their administration will vary. We will gladly discuss with you the vaccination schedule that is most appropriate for your pet.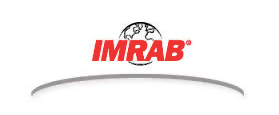 ---
Surgical Services
Our surgical suite is equipped to allow us to perform routine surgical procedures.
Most scheduled routine surgeries (Spay, Neuter, Lump removal, etc) will be done on Monday, Tuesday, Wednesday or Thursday. We request you arrive at the clinic with your pet between 8:15 and 8:30 a.m. on the morning of the scheduled surgery. In most cases your pet will be ready to go home by late afternoon.
Currently we are advising pre surgical blood tests to ensure your pet is healthy enough for the stress of a routine surgery, and for invasive procedures, it is now commonly recommended that your pet receive intravenous fluid therapy during the surgical procedure. One of our doctors would be glad to discuss these procedures with you prior to your appointment.
Most procedures will be performed with your pet under general anesthesia. In general, your pet will be given a pre anesthetic sedative mixture, then an injectable agent to induce anesthesia. Following this, your pet will have a tube inserted into its trachea to allow the administration of an inhaled anesthetic agent to keep it asleep for the duration of the surgical procedure.
Pain medication will be given by injection during the surgical procedure. In some cases follow up oral pain medications will be advised.
---
Laboratory Services
In order to diagnose, then monitor many disease processes we make use of a number of different laboratory tests. Many of these are done here at the hospital.
We make use of Idexx analyzers to get timely results on blood samples. These machines report the cellular make up as well as biochemical parameters in your pet's blood.
We also analyze urine, test for parasites in both blood and feces and perform some cytology (microscopically look at individual cells) evaluations at the clinic.
When we need more specialized tests performed, we will collect the appropriate samples from your pet and forward them to the appropriate laboratory. Most of our "sent out" testing is done through Idexx Laboratories. We have daily pick-up by the laboratory and results are returned over the internet as soon as they are posted at the laboratory, often giving us a report within 24 hours of the sample being drawn.
---
Radiography
We use a modern Digital Radiography system.
When necessary, we can digitally send x ray images to a radiologist for consultation regarding your pet's condition.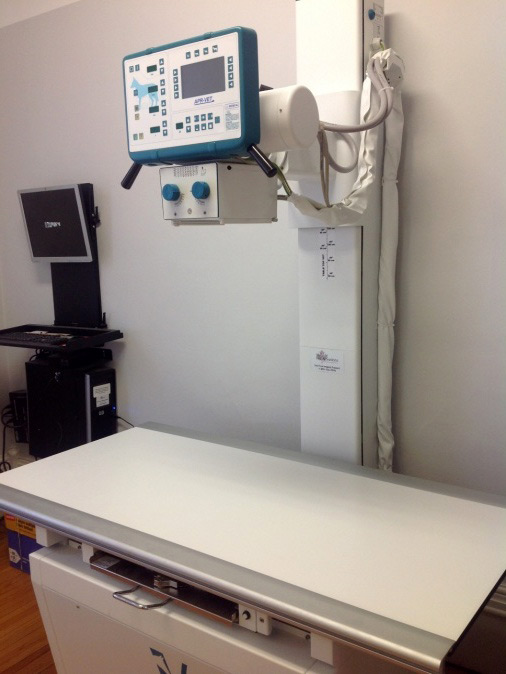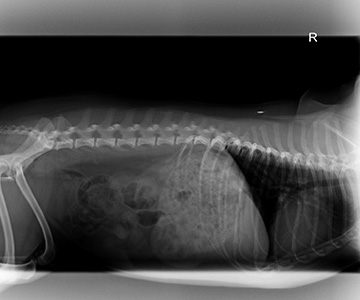 ---
Parasite Testing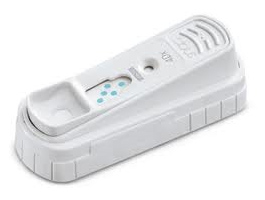 Microscopic examination of fecal material allows us to identify if your pet has intestinal parasites such as roundworms, hookworms, tapeworms or coccidia. Appropriate treatments for your pet can then be advised.
For our canine friends, we are currently recommending testing for Heartworm and 3 other Tick-borne diseases (Lyme Disease, Anaplasmosa and Ehrlicia infections). Negative test results would allow you to start your pet on a preventative program for Heartworm during the months that mosquitoes are active. Positive results for any of the antigens will allow treatment and further monitoring to be done.
For both our canine and feline friends we will gladly give you advice on the most appropriate options for flea, tick and other parasite control for your pet, depending on his or her age and lifestyle.
---
Permanent Identification
We offer microchip identification of your pet. Once registered into a national database, should your pet become lost, your contact information will be linked to the unique code embedded in the microchip you pet carries enabling his or her safe return once identified.
---
Nutritional Counselling

Most pets are fed the same diet day after day after day. This makes it important for that diet to be a healthy one.
Much research has been (and continues to be) done on specialized diets geared to specific disease conditions or animal states. Should one of our doctors feel there is a benefit to your pet to be on a specialized diet, they will discuss that with you.
Feel free to initiate that conversation yourself.
---
After-Hour Services
After-Hour Services will be referred to:

Kawartha Veterinary Emergency Clinic
1840 Lansdowne St. W
Unit 1B, Peterborough, ON
K9K 2M9
(705) 741-KVEC (5832)
---
All of our services are by appointment only. Please call us to make an appointment:
---